ARTIFICIAL INTELLIGENCE, MEDIA AND DIGITAL TRANSFORMATION

CINFO SL en el marco del Programa ICEX Next, ha contado con el apoyo de ICEX y con la cofinanciación del fondo europeo FEDER. La finalidad de este apoyo es contribuir al desarrollo internacional de la empresa y de su entorno.
Fondo Europeo de Desarrollo Regional
Una manera de hacer Europa
The internet tv solution that allows you to broadcast matches, classes, shows and events automatically and with high quality
Record, perform and video produce any type of audiovisual event to broadcast live or on demand through all kinds of platforms. Direct, delayed and video on demand.
With tiivii you can earn extra income by generating subscriptions for your audience, inserting advertising and sponsorships and adding e-commerce to your events.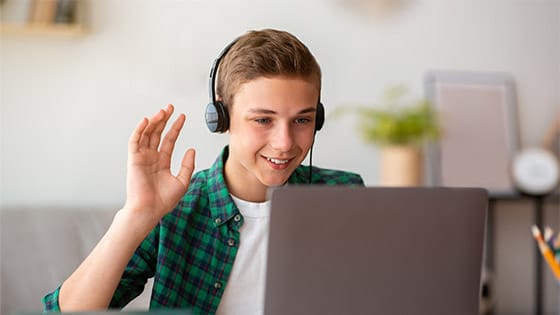 tiivii is the perfect solution for mixed education, when part of the students are connected remotely from home. With tiivii, the cameras follow the movement of the teacher/professor, while sending audio signal and a clear view of the board, projector or computer, and even their fellow students in the room. Your students will be able to interact with their classmates and comfortably connect to their classes online.
INTELLIGENT SURVEILLANCE, SHIPS AND SURFACES
Video analysis with 24h object tracking
Give a new life to your content and multiply its dissemination
Be the owner of your videos. Leave YouTube behind and start having a direct relationship with your
subscribers and decide on your income
Single platform with the entire video distribution cycle integrated
Personalized and multi-device OTT
Next-generation CMS for management
Development of native apps: Android TV, OpenTV, Linux for operator STBs

Integration with operator's and third-party backends to build UI

Knowledge of TV standards (DVB) and channel signaling

Google certification (Android TV)

Integration with conditional broadcast access systems (Nagra) and OTT (Widevine, PlayReady)

Android TV apps for presentation of multimedia content

MQTT integration for remote control

Integration of publicity platform in the UI

Integration and management of analytics platform and audience control (Google Analytics, firebase..)

SNMP, DOCSIS, Dolby, PVR, VOD, EPG
Content and Social Media Department
We can help you develop your digital marketing strategy
Define and execute communication strategies for your products

Creation and distribution of newsletters, mailings

Development of landings, blogs

Social Media management

Dynamization of events. Pre and post event attendee management

Improvement of SEO positioning
Our technology is capable of capturing, recording, storing, editing, analysing and cataloging broadcasts and create reports for the quantitative and qualitative analysis of the broadcasted content, with the help of AI
Automatically, you will receive information about:
TV schedule compliance

Time zone compliance with content classification by age groups

Control over content broadcasted

Publicity control

……, etc.
Technology and services to enrich the EPG of television operators and catalogs of VOD / OTT platforms
Obtain, measure and analyse essential data for decision making
The digital transformation of your city begins today
Modernizing buildings and infrastructures and the way they are managed.
Making sustainable mobility a reality, monitoring and adopting measures in real time for the continuous improvement of its management.
Using Artificial Intelligence (AI) to improve road safety, MSW management or control of conflictive areas.
Offering platforms and technological solutions accessible to all people.
Improving people's well-being and making our environment more accessible.
The new lighting generation
Efficient lighting
Last generation LED technology 

Consumption savings

Integrated with cameras and wifi networks

Remote and centralized management of all lights

Parameter adjustment: intensity, frequency, etc.

AI algorithm management
Smart lighting
Artificial Intelligence algorithm development within lights 

Local algorithm execution but centralized global management 

Heat maps; people, queue and license plate detection; tracking, garbage disposal control, etc. 
We are experts in microservices platform development for the interconnection of clients' frontends/apps and backend services
Synchronous services

REST synchronous, GraphQL web service 

Asynchronous services

Event based

Based on fast-queueing technologies like AMQP, kafka, MQTT, etc.

Services programmed for time-based or reocurring work events

API Gateway, load balance and orchestration from open service endpoints to secured backend services

Service monitored and controlled thanks to analysis panels and automatic alert triggers
We count with the best team for image analysis and the detection of all and any trainable situation
Facial recognition

Vehicle and people tracking. Heat maps

Counting of people and vehicles

Customer journey at location (shops, department stores, ….)

Access control and access alarms of restricted areas

Queue detection

Inventory control

Garbage disposal control

Capacity control and influx data

Anomaly detection and abnormal patterns
We love a new challenge. Give us yours and we will resolve it
Do yo want to test it out? Get in touch with us and let's talk about it.