Artificial Intelligence, Content Management and Multimedia solutions for all sectors

CINFO SL en el marco del Programa ICEX Next, ha contado con el apoyo de ICEX y con la cofinanciación del fondo europeo FEDER. La finalidad de este apoyo es contribuir al desarrollo internacional de la empresa y de su entorno.
The internet tv solution that allows you to broadcast matches, classes, shows and events automatically and with high quality
Record, perform and video produce any type of audiovisual event to broadcast live or on demand through all kinds of platforms. Direct, delayed and video on demand.
With tiivii you can earn extra income by generating subscriptions for your audience, inserting advertising and sponsorships and adding e-commerce to your events.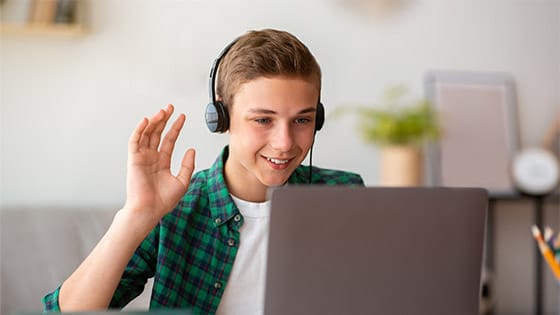 tiivii is the perfect solution for mixed education, when part of the students are connected remotely from home. With tiivii, the cameras follow the movement of the teacher/professor, while sending audio signal and a clear view of the board, projector or computer, and even their fellow students in the room. Your students will be able to interact with their classmates and comfortably connect to their classes online.
ai for industries and smartcities
The new lighting generation
Efficient lighting
Last generation LED technology 

Consumption savings

Integrated with cameras and wifi networks

Remote and centralized management of all lights

Parameter adjustment: intensity, frequency, etc.

AI algorithm management
Smart lighting
Artificial Intelligence algorithm development within lights 

Local algorithm execution but centralized global management 

Heat maps; people, queue and license plate detection; tracking, garbage disposal control, etc. 
Single platform with the entire video distribution cycle integrated
Personalized and multi-device OTT
Next-generation CMS for management
Development of native apps: Android TV, OpenTV, Linux for operator STBs

Integration with operator's and third-party backends to build UI

Knowledge of TV standards (DVB) and channel signaling

Google certification (Android TV)

Integration with conditional broadcast access systems (Nagra) and OTT (Widevine, PlayReady)

Android TV apps for presentation of multimedia content

MQTT integration for remote control

Integration of publicity platform in the UI

Integration and management of analytics platform and audience control (Google Analytics, firebase..)

SNMP, DOCSIS, Dolby, PVR, VOD, EPG
Technology and services to enrich the EPG of television operators and catalogs of VOD / OTT platforms
Do yo want to test it out? Get in touch with us and let's talk about it.